Isaac Dietrich, the founder of Denver-based MassRoots Inc., has been replaced as CEO, and the marijuana-tech company's planned acquisition of CannaRegs Inc. reportedly has stalled.
A report by Forbes describes the move as a "stunning coup," adding: "Dietrich has been losing the support of the board as the company burned through cash, while revenues continued to drop."
And Business Insider reports that Dietrich was "abruptly fired."
But in a press release, MassRoots said that Scott Kveton "was appointed interim CEO this week as part of a planned transition for MassRoots' founder and former CEO, Isaac Dietrich, who remains an active member of the company's board of directors."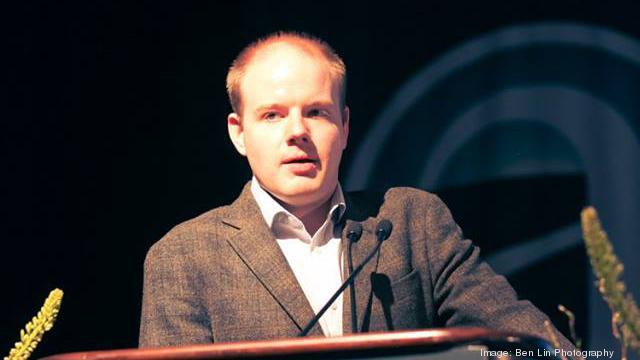 It also said that Steven Osborn has been appointed chief technology officer.
The changes come as MassRoots (OTCQB: MSRT) has been pivoting from its origins as a social-media platform for pot users to a broader cannabis-oriented technology company, one hoping to benefit from the new, massive California legal-pot market.
Kveton had been MassRoots' vice president. He joined the company in July when it acquired his startup, Portland, Oregon-based Odava Inc., which had created a point-of-sale tool.
In August, MassRoots announced plans to buy CannaRegs, a technology platform that tracks changes in cannabis regulations and taxes at municipal, state and federal levels, in a $12 million stock deal.
CannaRegs was founded in 2014 by Amanda Ostrowitz, an attorney and former regulator with the Federal Reserve.
The acquisition would have been the third for MassRoots in a year, after the Odava buy and the December 2016 purchase of Whaxy, an ordering and inventory platform for dispensaries.
But Forbes says Kveton was "unhappy with the move and believed the price paid for CannaRegs was too high."
Now, the CannaRegs deal — which was in the due-diligence phase — is off, Ostrowitz tells Business Insider.
"I had no idea what the hell was going on with the [MassRoots] board," Ostrowitz is quoted as saying. "We're pulling the plug."
In an email to Business Insider, Kveton also described Dietrich's exit as a "transition" that had been planned for "some time."
He added: "It's unfortunate we couldn't get there with CannaRegs, and Amanda has built a great business, but ultimately the board wanted to maximize the deal for the MassRoots shareholders and we just couldn't get there."