The sun is shining, the weather's warm, and the birds are singing because it's finally summer! We couldn't be happier about the long, pleasantly warm days, but the real question is: which weed is the best for toking up with friends this season? Look no further because we've got you covered on all the uplifting, euphoric, and deliciously fruity strains you'll need. Whether you're at the beach, pool, or just BBQing in your backyard, check out these best weed strains for hanging with friends this summer.
10. Island Sweet Skunk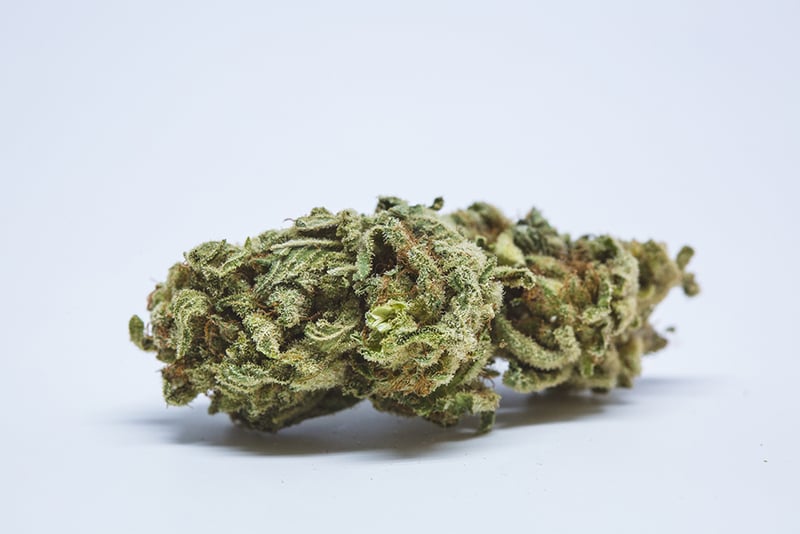 Sometimes called Island Sweet Skunk, this sativa is most famous for its fruity aroma which will make you feel like you're sipping a piña colada on a tropical beach. The effect of this deliciously fruity strain is quite uplifting, great for hanging out with friends or doing something active like going for a hike or to a concert. Plus, Island Sweet Skunk also has some serious medical benefits and can be used for ADD/ADHD, anxiety, inflammation, muscle spasms, chronic fatigue, and depression.
9. Headband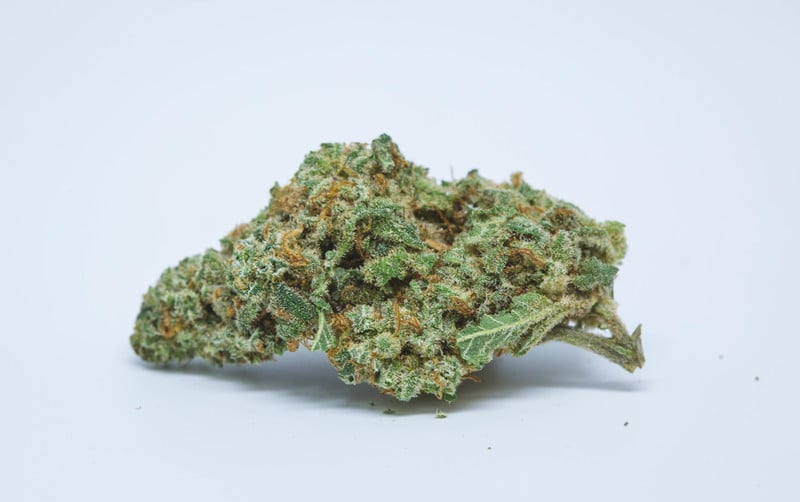 When looking for which weed is the best, look no further than Headband. This unique hybrid has notes of lemon and diesel, but what it's most famous for is its effects. This strain weighs heavy right above the eyes, making it feel like you're wearing a headband. It's great for getting zonked on the beach and laying in the sun, but many also use it for its medical benefits which include pain, stress, and headache relief.
8. Cannalope Haze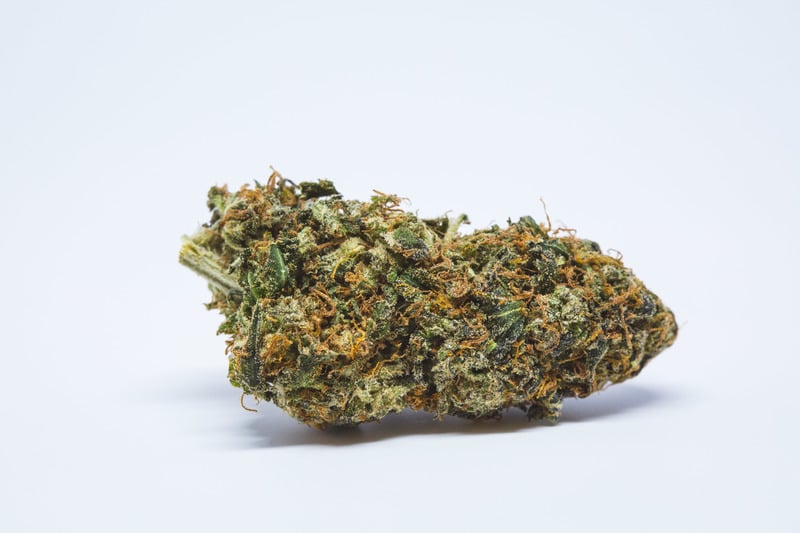 Summer is the season for smoking fruity sativas so you can't go wrong when looking for which weed is the best if you pick Cannalope Haze. This almost pure sativa combines tropical fruit and flower aromas and often smells like its name implies: a big, juicy cantaloupe. The Cannalope Haze experience is euphoric and energetic, perfect for hanging out with friends on a warm summer day or into the evening. Plus, many use this sweet-smelling strain for medical reasons like stress, anxiety, ADHD, and depression.
7. Pineapple Chunk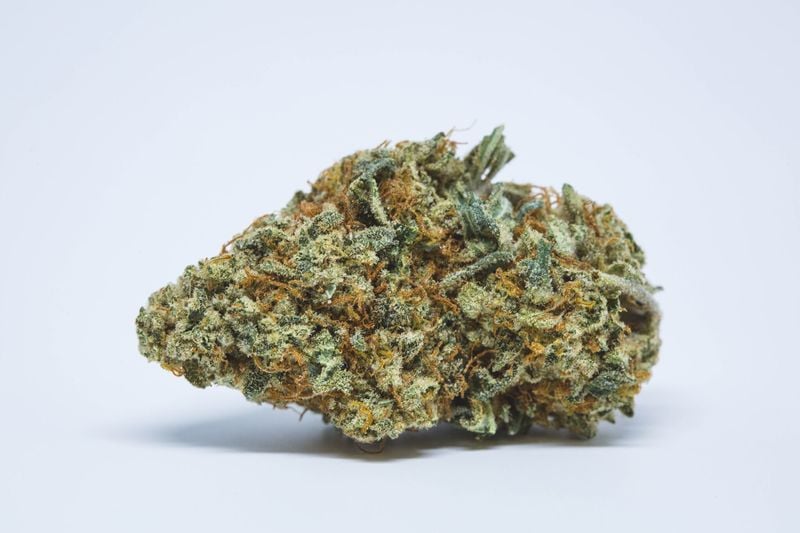 From simply hearing the name Pineapple Chunk I bet you can already taste this juicy, hybrid strain. Very fruity and slightly skunky, this high-THC strain packs a punch and provides a super relaxing body high. When considering which weed is the best for laying around the pool all day, not much compares to Pineapple Chunk. Not to mention, many people use this strain for pain, stress, and muscle spasm relief.
6. Golden Goat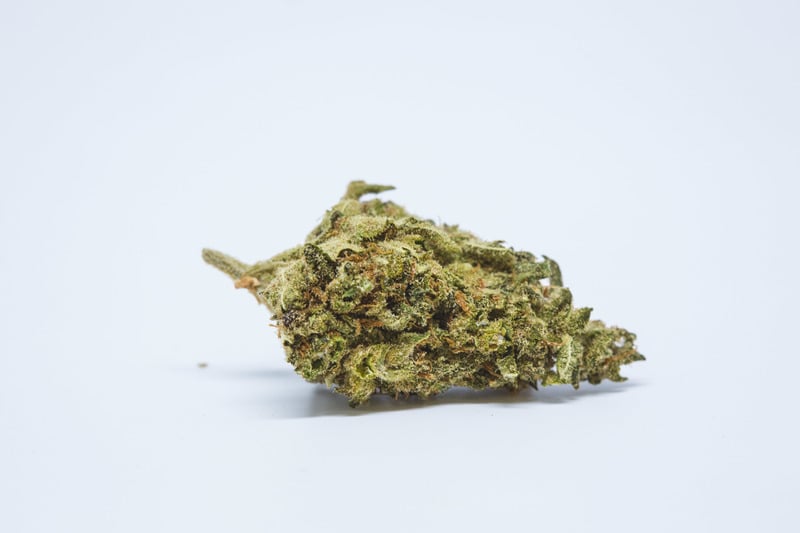 Golden Goat is an upbeat, sativa-dominant hybrid that will fill you with positive energy this summer. Many describe the Golden Goat aroma as sweet, spicy, and citrusy all at the same time. But the energizing effects of this strain are what really stand out. It's perfect for a summer party or going on a daytime adventure as it can uplift even the worst of moods. So if you're looking for which weed is the best on a day when you need a pick me up, look no further than Golden Goat.
5. Juicy Fruit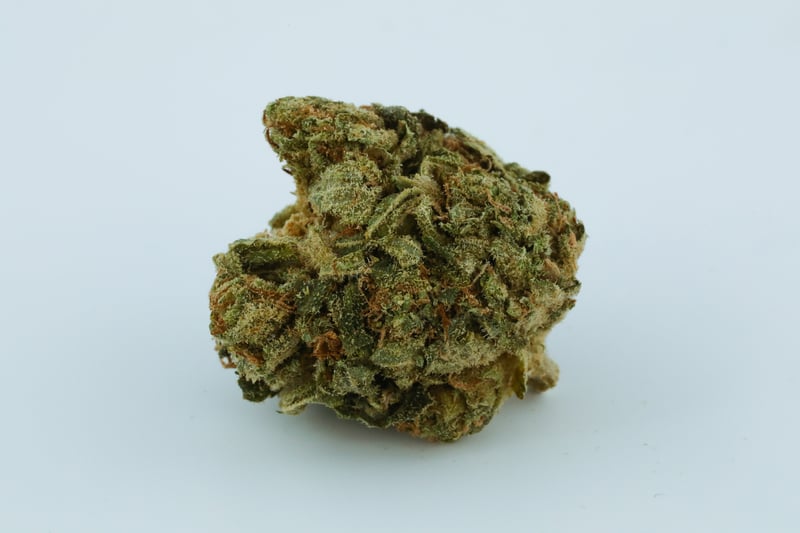 Another fabulously fruity strain, Juicy Fruit is a sativa-dominant hybrid that will turn up your next summer party. Sometimes called "Fruity Juice," this strain has a tangy, tropical fruit punch aroma. It's known for its delightful, euphoric, and uplifting high.
4. Mango Kush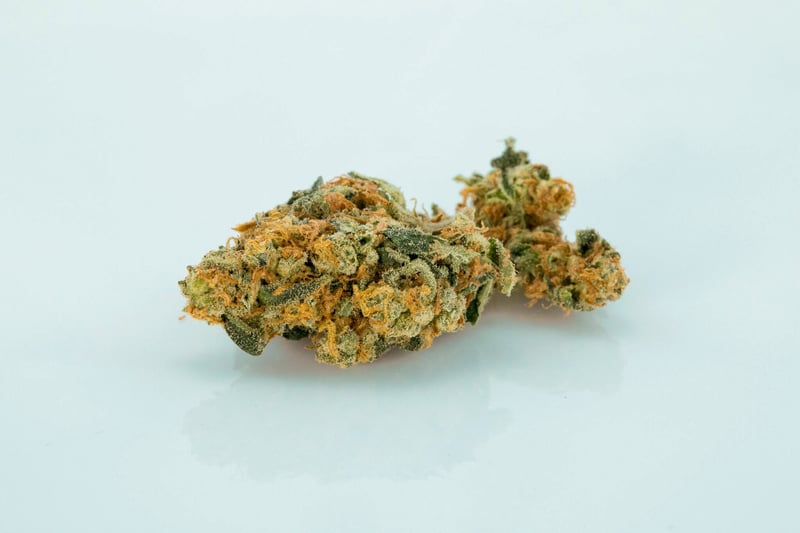 Nothing says summer is here like the smell of fresh mangos—or fresh Mango Kush. This hybrid strain was named for its mango aroma but is also famous for its relaxed and giggly high. Perfect for lounging and joking around with your best buds this summer, Mango Kush provides a fun, silly high. Because of its moderate THC count, at around 16 percent, this is also a great strain for socializing because it doesn't produce paranoia like some stronger strains. It'll make even those prone to anxiety more open and sociable.
3. Cherry Pie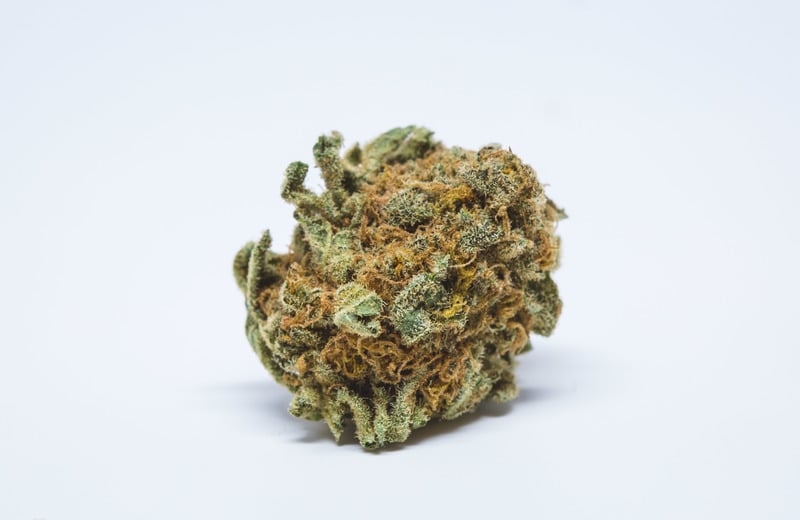 Sometimes known as Cherry Kush, this hybrid strain smells exactly as its name implies: cherry pie. This sweet and sour strain is known to make people smile so its great for managing stress as well as hanging out. If you're wondering which weed is the best for a low-key day with your best friend or significant other, Cherry Pie never ceases to impress.
2. Cinderella 99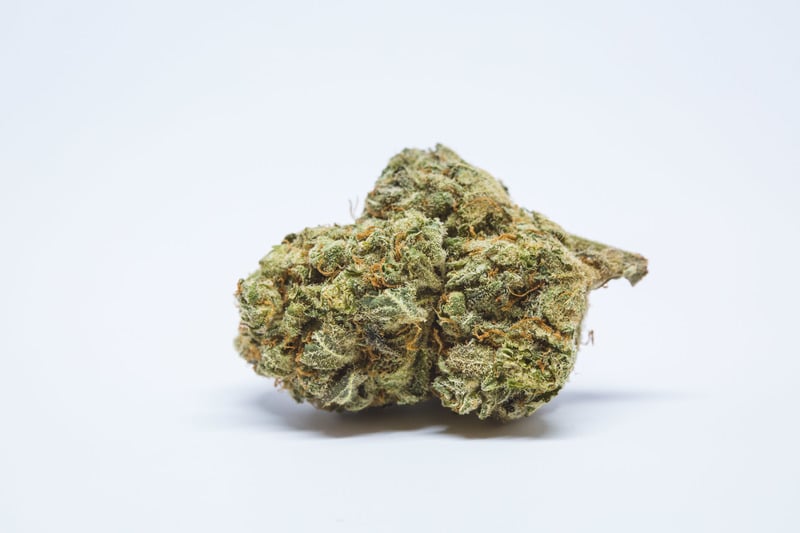 Sometimes known as Cindy 99, C99 or just "Cindy," this sativa-dominant hybrid is great for daytime use and epic summer adventures. The aroma is fruity and earthy and the high is very cerebral. Cindy 99 can make the whole day feel like a dream; some even describe the experience as slightly psychedelic. If you're looking for which weed is the best for a trippy outdoor adventure with your pals, Cinderella 99 wins every time.
1. Fruity Pebbles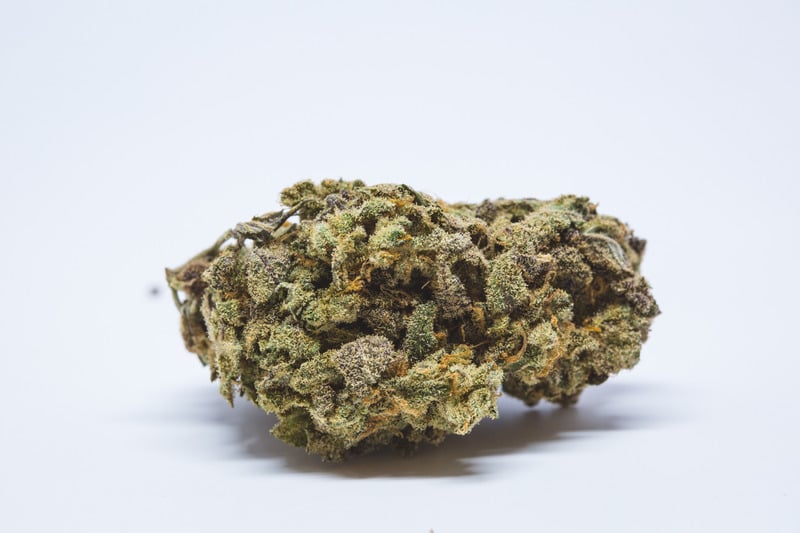 Fruity Pebbles is the kind of strain that makes you fall in love with weed all over again. This indica-dominant hybrid smells and tastes tropical. It's no wonder Fruity Pebbles seeds were once sold for over $1,000. Sometimes known as Fruity Pebbles OG (FFOG), many swear by its stellar high, which relaxes the body to a point where it almost tingles. Plus, the cerebral effects are somewhat uplifting and 100 percent euphoric. If you're looking for which weed is the best for lying on the beach all day and working on your tan, Fruity Pebbles is king.
By: Michelle Janikian, Herb Co