Source – https://www.esquire.com/lifestyle/g26432112/best-weed-grinders/
Vapes and rolling papers are all but useless if you don't have the right grind on your marijuana bud. A quality weed grinder will seamlessly cut through your product, sifting out the bad chunks and preserving the extra-potent kief (or pollen) for an optimal smoking experience. Meaning: no dirty smoke, no wasted product. You can seriously invest in this accessory if you want, but you can also find some solid, inexpensive options. These 10 best weed grinders—most of them with four pieces to grind bud, sift pollen, and store the results properly—are available online and fit any budget.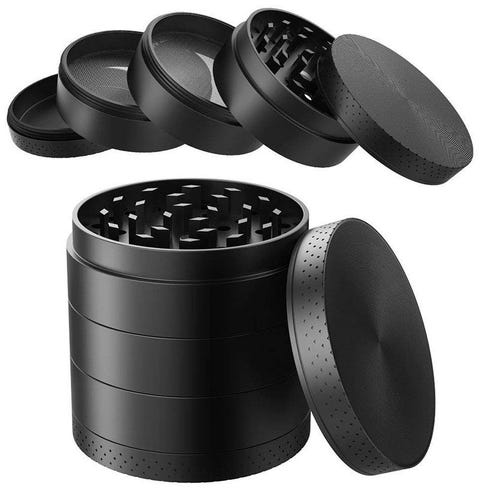 5-Piece Grinder
amazon.com
$7.99
Just because it's cheap doesn't mean it's basic. This grinder comes with five pieces—including two mesh screens to sift pollen from your weed, and a little scraper to use for the catch tray so not a grain is wasted—with sharp teeth and a magnetic seal. If it seems too large, then remove a mesh screen or two to shorten it.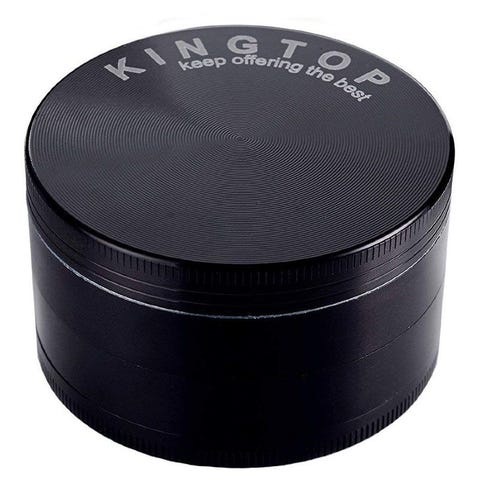 Large 4-Piece Grinder
amazon.com
$13.99
The Kingtop grinder is nearly as big as the palm of your hand, great for when you have large amounts of bud and you don't need to be discrete. Its four pieces include a magnetically sealed cap, a grinder, a mesh screen, and a catch tray, and its 45 teeth ensure smooth grinding.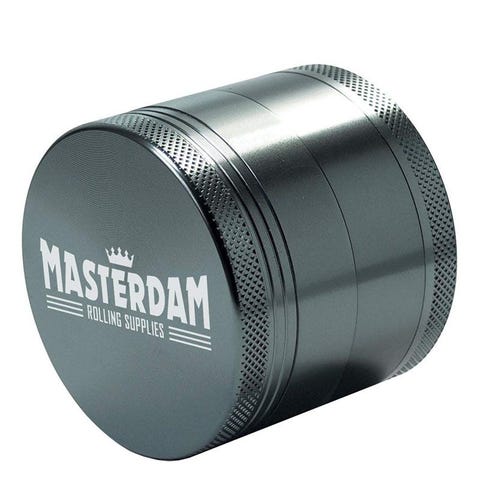 4-Piece Grinder
amazon.com
$18.95
While the iRainy and Kingtop grinders are made from zinc alloy, Masterdam is the cheapest grinder on this list made from hardier aluminium. Its teeth are different too: Their curved diamond shape grinds out super-fine dust. It's a solid, inexpensive option for everyday use.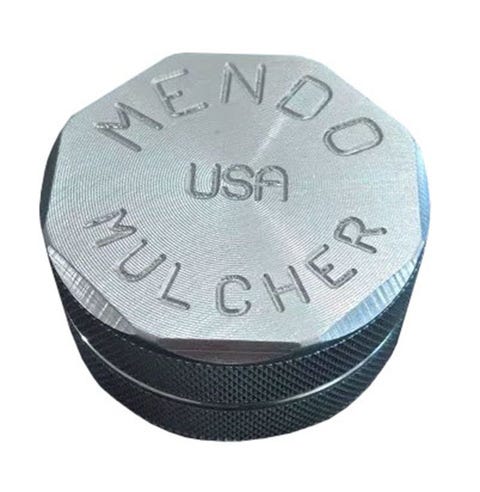 Small 2-Piece Grinder
mendomulchers.com
$21.99
Mendo Mulcher makes some exceptional grinders—all out of aircraft-grade billet aluminum—but this one might be the most useful. At only 1.75 inches, it's best for travel, and its extra-grippy construction ensures you won't slip up while using it despite its small size. With only two pieces though, it doesn't have a mesh filter.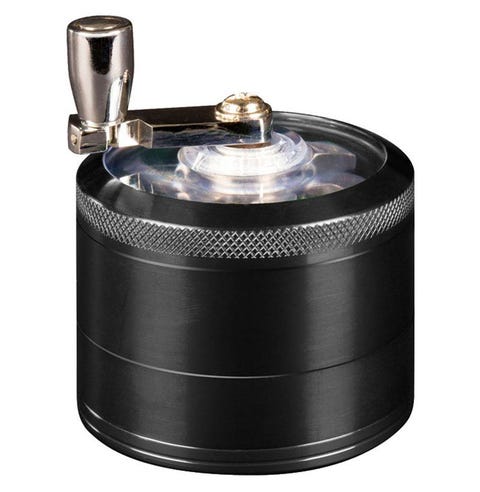 4-Piece Grinder with Handle
vaporizerchief.com
$27.99
For a more tactile option, get Aerospaced's grinder. The hand crank operates a large set of blades, which chop up weed and filter it through a mesh screen. The clear lid allows you to monitor the entire operation.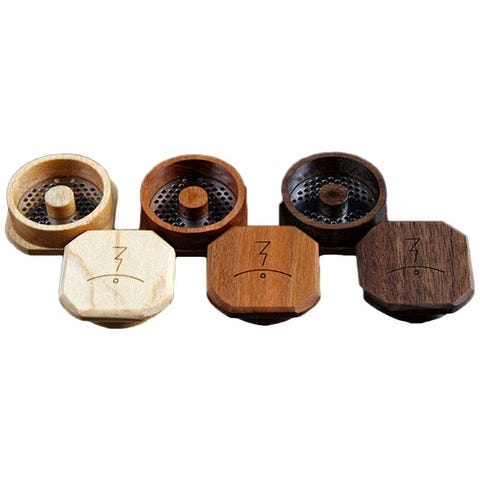 Launch Box Grinder
vaporizerchief.com
$35.00
Magic Flight's Launch Box grinder is part of its full Launch Box vape kit, fitting snugly over the opening of the vape so you can transfer freshly ground bud without a mess. If you're looking for a beautifully carved wooden grinder that matches its vape, choose this one.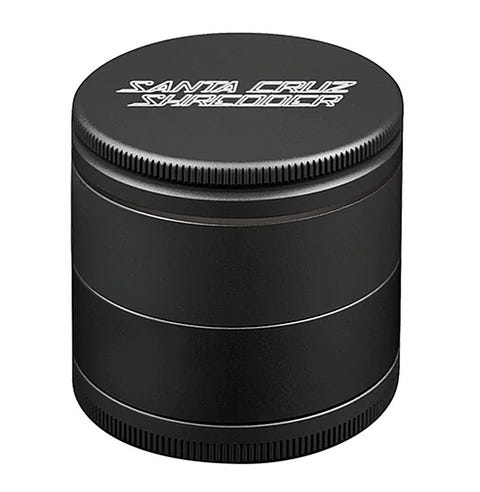 4-Piece Shredder
vaporizerchief.com
$49.50
You get into spoil-yourself territory with the Santa Cruz Schredder. Known for its unique tooth design, it churns out perfectly ground, fluffy weed into a canister sealed with extra-strong magnets. If black is too boring for you, choose one of 10 other color options.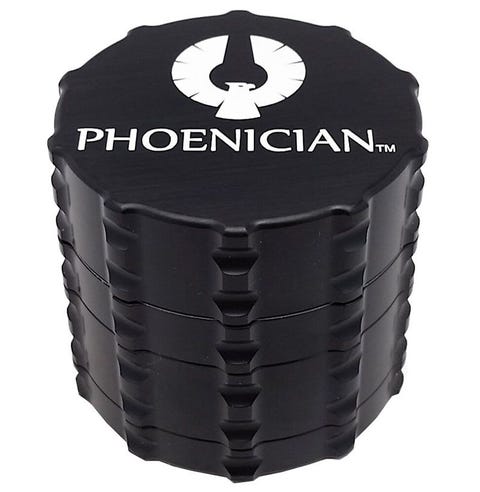 4-Piece Grinder
amazon.com
$69.99
Phoenician medical-grade grinders gets you a good, medium sheer on your weed—not too fine or too chunky. Better yet, their grippy sides and deep bowls are great for clumsier users, or users with arthritis.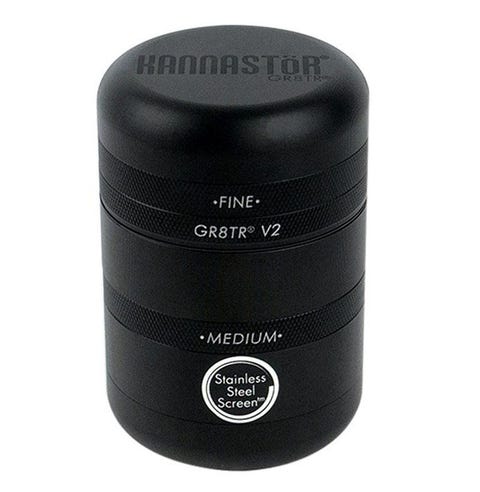 GR8TR V2
amazon.com
$72.50
Kannastör's grinder is a mix-and-match marvel with extra storage options and an easy-to-remove screen. Best of all, it has two interchangeable grater plates so you can choose your coarseness. Made with hardened aluminum in a stylish, matte design, it'll last you for ages.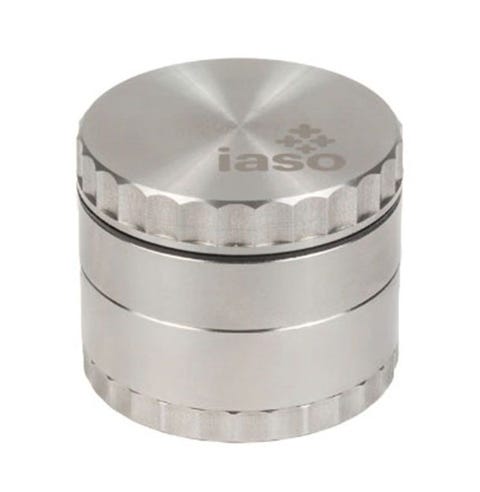 4-Piece Grinder
iasogoods.com
$129.99
Instead of aluminum like most standard grinders and zinc alloy like most cheap grinders, Iaso's grinder is constructed out of stainless steel. That means the canister and its teeth will stay strong. Iaso also uses a special labyrinth seal design intended to prevent annoying binding or sticking. It's a luxe option, but one worth the money.