Uruguay's nascent hemp industry is quietly expanding in the shadow of its more sexy cousin, recreational marijuana, with planting of the crop used in food, pharmaceuticals and textiles set to triple this year.
Nine companies, including a subsidiary of publicly traded International Cannabis Corp., are authorized to plant about 1,200 hectares in 2017, according to Agriculture Ministry data. About 400 hectares were planted last year.
Hemp is proving to be a safer investment than marijuana as U.S. banks refuse to work with local lenders that cater to licensed marijuana growers and distributors in Uruguay. The South American nation of about 3.4 million people was the first nation to regulate cannabis in all forms.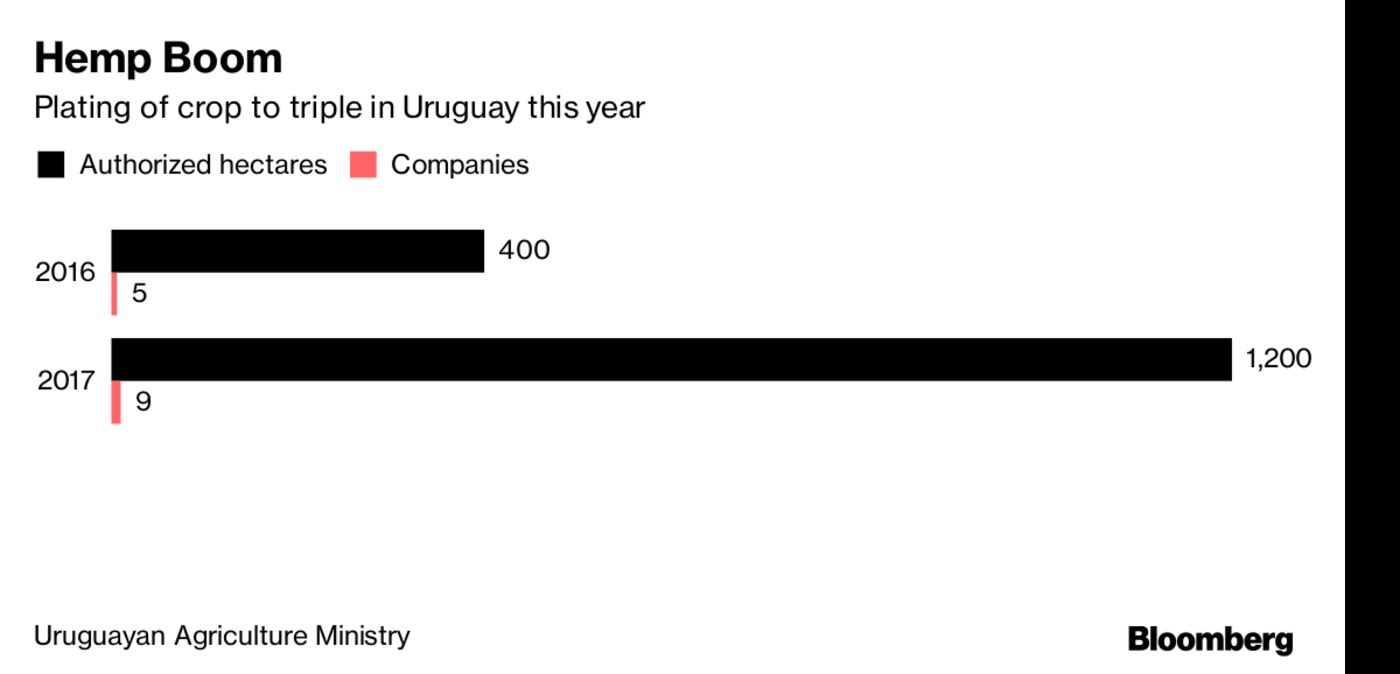 Investors plan to extract cannabidiol, or CBD, from hemp flowers for export and further processing into nutritional and pharmaceutical products once the government issues the necessary approvals, said Sergio Vazquez, who evaluates and monitors hemp projects as head of a technical advisory body at the agriculture ministry. Commercial scale CBD exports could start next year, he said.
Two companies approached the government with plans to build CBD extraction laboratories, Health Minister Jorge Basso told reporters Oct. 13. International Cannabis Corporation said Oct. 4 that it plans to finish building a lab capable of processing 50 tons of hemp flowers a year by April.
"The labs are going to be the locomotive that pulls the wagons of this industry,' Vazquez said. "Planting isn't going to explode until the labs need a lot of flowers."